REYKJAVIK BEER TOUR
783 reviews
Downtown Reykjavik, Iceland
Tour highlights
Have a New Icelandic Friend Show You All The Best of our Local Beer Scene!

Meet New Friends and Fellow Beer Enthusiasts

Visit 3-4 of our Favourite Beer Venues in Reykjavik

Taste Over 7 Amazing & Carefully Chosen Icelandic Beers!

Try our most traditional schnapps, Black death or Brennivín in Icelandic.
Tour Details
What's included:

7+ Icelandic Beers & an unforgettable evening with new friends in Reykjavik

Good to know:

Of course we always offer alternative options for non beer drinkers!

Meeting location:

Harpa Concert Hall (Downtown Reykjavik). We will send you a personal email with all the details for our tour when we receive your booking!
Tour description
Join the Reykjavik Beer tour to have an fun night out in Reykjavik! Visit our favourite local bars in town, have 7+ Icelandic craft beers, meet new friends and learn about our bizarre local beer history.
Read more about this tour
Egill Fannar,
Owner / Co-founder
WHY I THINK YOU WILL LOVE THIS TOUR!
There are 3 main reasons why I feel every traveler should experience this tour. To begin with, Iceland is known to have some of the best beer in the world - and on this tour you'll get to experience our absolute best picks that we think you'll love!
The beer history in Iceland is also quite unique, funny and strange (Did you know that beer was illegal in Iceland until 1989?) We'll go over our entertaining beer history while enjoying some great local craft beers!
Lastly, I feel this is the best way to meet other fun travelers and a local guide while visiting fantastic bars that you'll most likely not find on your own! In short, if you want a fun night out and to enjoying incredible beer with new friends - then this tour was made for you!"
783 reviews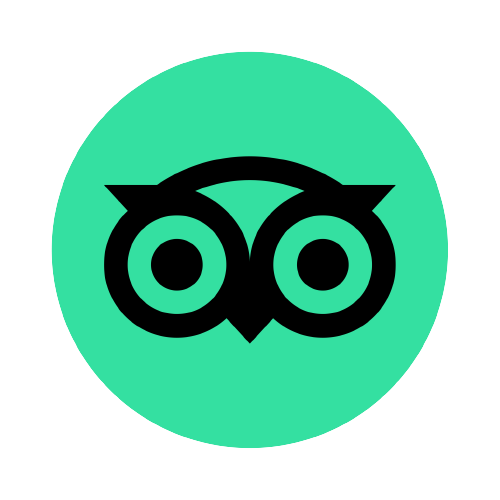 Beer Tour was our best night in Reykjavik
After a 5 day driving around the South Ring Road we came back to Reykjavik and since the Northern Lights weren't going to happen we did a last minute booking of the Beer Tour that was happening that night. We had Anna as tour guide along with a small group of 5 and it was OUR BEST NIGHT IN REYKJAVIK. Anna has a lot of background/history of beer and it was a great time. We felt we made great friends with everyone on the tour at the very first venue.
Icelandic Beer is now my favorite beer!
And what a tour it is! You don't get just small tastings, you get BEER and a lot of it! Good local beer with back stories from our amazing guide, Alexandra. She was an enthusiastic and knowledgeable proponent of Icelandic beer and it's history. She quickly transformed a group of strangers into a group of friends making the evening even more enjoyable. Thanks Alexandra!
If you only have time to do one thing in Reykjavik. Book this!
We had an amazing time with our guide Karen, she had a lot of interesting stories and kept us laughing while also teaching us about Icelandic beer culture. We went to 3 bars, we never would have found on our own and had a lot of beer. If you're looking for a laid back fun night in Reykjavik with beer in the menu, the Reykjavik Beer Tour is the ONLY choice!
Read more reviews
Frequently Asked Questions
Full Refund / Cancellation Policy

If there are any changes to your trip to Iceland, it's always possible to either put your booking on hold (bookings never expire) or reschedule to your new travel dates. We also offer full refunds if you cancel your booking with more than 24 hours prior to your tour :) All bookings cancelled within 24 hours of the tour departure are not refundable.

Where/when does the beer tour start? Is parking available?

Our brilliant Reykjavik Beer tour begins at 5:00pm by the main entrance of Harpa Concert Hall, a big glass building, right in the heart of down town Reykjavik. Harpa Concert Hall is easy to find and very centrally located on Austurbakki 2, 101 Reykjavík. It is in walking distance from most hotels, hostels and apartments in Reykjavik. For guests driving their own car, there are multiple parking spots nearby – and underneath the building.

What is included in this experience?

Everything is included! As we explore the best of Iceland's beer culture we usually stop at 3-4 unique bars and included is the fun walk in a small group with a local guide + tastings of over 7 Icelandic beers, a traditional Icelandic shot and bar snacks. In total there will be plenty to drink and you will become an expert of beers in Iceland before you know it!

What is the duration of this tour & where does it end?

The Reykjavik beer tour is approx. 3-4 hours and the duration mostly depends on how fast you drink … there is a lot of drinking to do! Our Reykjavik Beer Tour always ends in the centre of downtown Reykjavik. Just a couple minutes walking from both our meeting location (Harpa Concert Hall) and most hotels in Reykjavik :)

Allergies or dietary restrictions, can I still join the Reykjavik Beer tour?

Of course! Everyone is welcome and we always try to do everything we can to accommodate any dietary restrictions or allergies. People with gluten intolerance would unfortunately not enjoy this tour. However, if there is any doubt feel free to send us an email and we will figure things out :)

What is the average age of the guests?

Our guests for the Reykjavik Beer Tour are from all around the world and of all different ages. Everyone is welcome and our guests are from 20-60 years old.

What is the drinking age in Iceland?

The legal drinking age in Iceland is 20 years and that is therefore the age limit to join our fun nightlife tours.

How many guests are in each tour?

For our Reykjavik Beer Tour we make sure to keep the groups rather small to ensure a fun and personal experience for everyone. Our average groups are from 5-12 persons.

Is it possible to do a private beer tour?

Yes it is. For any private enquires, please get in touch with us (via email

[email protected]

or through the 'contact us' section on our website) with information on what dates you have in mind and how many there are in your group.
Is your question not listed above?