PRIVATE GOLDEN CIRCLE TOUR
Tour highlights
See the magnificent Gullfoss waterfall in all its glory

Visit Þingvellir, where the Icelandic Parliament Alþing (Althing) was from 10th to 18th century

See Geysir and his little brothers and sisters erupting

See inside a volcanic crater

Experience Icelandic nature and the classic sights with a local guide

Visit Friðheimar tomato farm
Tour Details
Price and vehicle for 1-6 guests:

Set price of 155,000 ISK - Either a Mercedes V-class or Ford Transit.

Price and vehicle for 7-19 guests:

Set price of 195,000 ISK - a modified 19-seater Mercedes Sprinter

Duration:

The tour is approximately 9 hours - can be tailored to your group

Pickup information:

Pickup time between 08:00 and 10:00 - both timing and location can be tailored to your group and is included in the price
Tour description
On this tour you get everything you would expect from the classic Golden Circle tour. You get to visit the 3 classic sights of Icelandic sight-seeing, Gullfoss, Geysir and Þingvellir (Gold waterfall, Geysir and Thingvellir National Park). You will also be able to visit Kerið, the volcanic crater, Friðheimar Tomatoe farm and the Secret Lagoon.
Read more about this tour
Guðný Ljósbrá (Good-knee),
Owner / Co-founder
Why I think you'll love this tour! 🧡
The Golden Circle is the KING of all Icelandic tours. It includes everything you want on a sight-seeing tour. Not only do you get to see the classics as mentioned in the description but you can tailor it to your groups desires, visiting more places than typically on the Golden Circle.
Getting to see the majestic and powerfall Gullfoss waterfall, the world famous Geysir (from which the word geysir is derived), Þingvellir (Thingvellir National Park) where we had our parliament from the year 930, Alþing, until 1800, when it was moved to Reykjavík. The democracy of Iceland was established at Þingvellir in 1944. The place is brimming with history and on top of that, it literally marks the rift between the North-American tectonic plate and the Eurasian one - you can even swim between the two if you like!
Whether you like history, nature, sight-seeing, relaxing or eating, you will find something to your liking on this tour!
140 reviews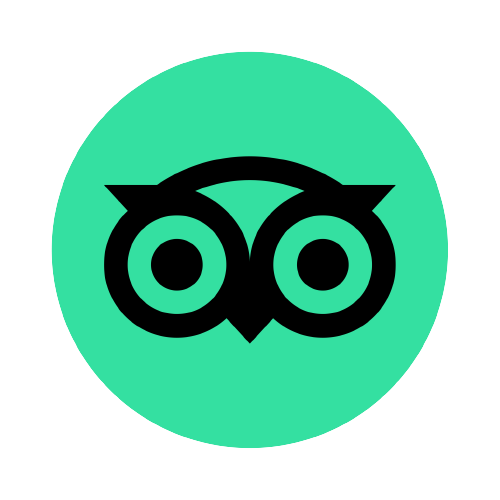 A private tour to remember!!!
This was the most amazing private tour and was just perfect for myself, my husband and our twin 11 year old boys who would have no doubt been bored on a normal guided tour with others. Julian was the most amazing guide, and not only was his knowledge about Iceland second to none, but he really went out of his way to give not only ourselves, but the boys a day to really remember!! Nothing was too much trouble, we could stay as little or as long as we wanted in locations, and he took us where ever we wanted to go, suggesting other activities along the way that we were not expecting to see or do! From geysirs to gullfoss, artic horses to an ice cream parlour, Julian really went above and beyond what we were expecting and the boys loved his energy which no doubt matched theirs - snowball fights included!! Thank you so much once again and we will no doubt start planning our next trip with you guys soon!!! Thanks again for a super day!!! ☺️
Frequently Asked Questions
Full Refund / Cancellation Policy

If anything changes regarding your trip then we have a very flexible policy. You can move your booking (change dates or time), receive a voucher which never expires and can be used on all of our tours, or get a full refund for your tours if cancelled more than 24 hours prior to departure.

Where do I get picked up?

We have multiple standard pickup locations in central Reykjavík which is accessible through a drop-menu when booking your tour. If you don't see your hotel/accommodation then you can send us an email directly through the website or send us an email to

[email protected]

and we will find the best pickup location for you!

What sort of cars are used?

We never use big busses and for the private tours that is doubly true. For a group of 1-6 people we would either use a Mercedes V-Class, or a Ford Transit. Both of them have been modified to some extent and are both excellent.

Do I need to bring money with me or card on the tour?

You don't need to bring money as all of the tour itself is included in the price. You can choose to stop at Friðheimar Tomatoe farm to eat in which case you would need money or card. At the Secret Lagoon there is also the possibility of buying some snacks and beverages.

What should I bring with me on the tour?

We always recommend bringing along some warm outdoor clothing so you don't get cold during the sightseeing :) We recommend bringing a bathing suit , towels and toiletries – bathing suites and towels can be rented but we always recommend bringing your own :)

How long is the stay at the Secret Lagoon?

This is up to you, typically we would stay around 90 minutes at the lagoon to have plenty of time to relax and enjoy!

Are there changing rooms at the Secret Lagoon?

Yes! They have a indoor changing rooms with showers and secure lockers. The showers are public (no cabins) and are gender divided.
Is your question not listed above?