REYKJAVIK FOOD TOUR
10,342 reviews
Harpa Concert Hall (Downtown Reykjavik)
Tour highlights
Have a fun local guide show you all the best of our hometown, Reykjavik

Taste our grass fed, free roaming Icelandic Lamb & fresh Icelandic Fish

Enjoy home made Icelandic ice cream from a secret family recipe

Visit the famous Icelandic Hot Dog Stand

Enjoy the landmarks of Reykjavik, hear fun stories & enjoy amazing local food
Tour Details
Availability:

Every Day (multiple departure times to choose from)

Duration:

3 hours of food & fun!

Allergies & Dietary restrictions:

We accommodate most dietary restrictions such as gluten & lactose intolerance, vegetarians & most allergies!

Meeting location:

Harpa Concert Hall. Just a few minutes walking from most hotels in Downtown Reykjavik
Tour description
Discover the essence of Icelandic culinary delights on our Reykjavík Food Walk - an unforgettable foodie adventure designed for solo travelers, families, or groups of any size.
Read more about this tour
Daníel Andri (Dan),
Owner / Co-founder
WHY I THINK YOU'LL LOVE THIS TOUR! 🧡
The best way to experience a new city is through it's amazing local food! So it's no surprise that the Reykjavik Food Walk is the highest rated food/drink activity in all of Iceland on TripAdvisor!
If you enjoy having fun and exploring a beautiful new city while enjoying incredibly delicious food, then look no further because this tour was created for you!
Book this tour & get excited for your foodie adventure ahead!

10,342 reviews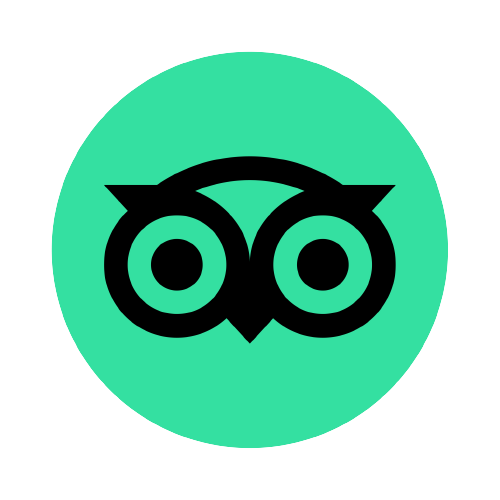 Loved it! Loved it! Loved it!
Wow - there's no better way to dine like a local but to be with a local! Our guide, Ben, was that perfect local who gave my family and I a taste of Iceland that was packed with fun, laughter, and of course, food! We had such a wonderful time spending the evening meeting and dining with 8 other strangers who became more like old friends as we "restaurant-hopped" our way around town. Ben is equally personable as he is knowledgeable, and his humor kept us laughing throughout the entire evening! The food selection was authentic and delicious. While the Arctic char was my personal favorite, tasting fermented shark alongside my fellow adventurous foodies was the most fun for sure. Thank you, Ben, for making this a highlight of our first visit to Iceland! Can't speak enough about this tour. Sign up for it if you're in town and you'll see for yourselves!!
Finally got my dad to enjoy a food tour
I am someone who generally loves food tours and this one did not disappoint! Our guide Thor was absolutely amazing and made us feel very comfortable and relaxed. Fantastic food, you will be full for the rest of the day after the tour. My dad who hates the idea of food tours begrudgingly came with us on this tour. Afterwards he raved about it and said it was amazing! I have two kids approximately 10 years old, they both loved the tour!
Fun and YUM!
Dagurlar was a wonderful guide! He was both funny and informative. We enjoyed both the food and the information he provided. The food was so good we actually went back to two of the restaurants we visited. We take food tours quite often and we have NEVER gone back to two restaurants before! We highly recommend this tour and especially our charming guide!
BOOK ASAP!!!
What can I say / this food tour is honestly one of the best I have ever been on! Our fabulous tour guide Dagur made the whole experience a strong 12/10. The restaurants that we went to was a perfect way to have a taste of all of the fabulous local cuisine Iceland has to offer (including fermented shark haha). Would definitely recommend booking in for this food tour / it is a lovely way to start or end your time in Reykjavik!
Fantastic food, great guide and value for money
What a great tour with an amazing guide, Ben. There is quite a bit of walking but we got a breather at each stop to taste some amazing food and drink. Ben was just great from start to finish, we were part of a small group, just the 4 of us and Ben but this made it even more enjoyable getting to know each other and share this amazing experience. All the food was lovely, we even did the fermented shark which was not as bad as expected so give it a go if you can. The tour lasted approx 3 hrs and was definitely worth the money due to the amount of food and some drink included, the rest we brought ourselves. A great tour with a great guide, well worth the money and definitely recommend.
Read more reviews
Frequently Asked Questions
Full Refund / Flexible Cancellation Policy

No worries! We've got you covered if there are any changes to your trip to Iceland: it's always possible to either put your booking on hold (bookings never expire) or reschedule to your new travel dates. We also offer full refunds if you cancel your booking with more than 24 hours prior to your tour :) All bookings cancelled within 24 hours of the tour departure are not refundable.

What if I have dietary restrictions or allergies?

We do everything we can to accommodate all dietary restrictions and/or allergies :) We can easily arrange alternative options for our vegetarian and pescatarian guests and for gluten & lactose intolerants. Nuts, seeds, fruits & shellfish are also easy to avoid. If you have any dietary restrictions or allergies, please let us know in the 'special requests' section when you book and we will accommodate you the best we can! Vegans are more than welcome in our tour but unfortunately, the traditional Icelandic cuisine is not very welcoming for a vegan diet.

Where does the food tour start and end?

Our delicious Reykjavik Food tour begins by the main entrance of Harpa Concert Hall, a big glass building, right in the heart of down town Reykjavik. Harpa Concert Hall is easy to find and very centrally located on Austurbakki 2, 101 Reykjavík. Harpa is in walking distance from most hotels, hostels and apartments in Reykjavik. For guests driving their own car, there are multiple parking spots nearby – and underneath the building. Our tour always ends in the centre of downtown Reykjavik. Just a couple minutes walking from both our meeting location (Harpa Concert Hall) and most hotels in Reykjavik!

Is everything included in the food tour - or is the food cost separate?

Yup! Of course, everything is included in our tour. So, all you have to do is to show up hungry like a wolf and we will take care of the rest! We visit 5 of our favourite restaurants and taste over 8 amazing local cuisines :)

How many guests are in each tour?

In our open Reykjavik Food tours we always keep the groups at maximum 14 guests. We do this to make the experience as personal and fun as possible! For private groups we can accommodate larger groups, feel free to get in touch at

[email protected]

Is it possible to do a private food tour?

Yes of course! it is of course possible to arrange a private foodie tour! Private tours are very popular with larger groups of friends and families. Simply press send us a quick email through through the contact form below or directly to

[email protected]

. Our super friendly office team will get back to you right away!

No, of course not! The only thing we recommend is dressing according to the weather so you won't get cold. Just don't wear crocs. Nobody should.

How much walking is there involved in the food tour?

The walking distance in our Reykjavik Food tour is approx. 2 km or 1,2 miles but it can vary between tours :) The tour is really easy as we are never walking further than to our next restaurant where we will sit down and enjoy a delicious local cuisine. Furthermore, the walking is usually slow paced as we are exploring the city as we go!

I'm pregnant - can I still join the Reykjavik Food Walk?

Yes! And congratulations on your pregnancy! Simply let us know in the 'comments/special requests' when booking your tickets and we'll be sure to give our restaurants a heads-up to arrange alternative cuisines when needed :)

My preferred date is sold out - what do I do?

No problem! Send us a message via the contact form below and we'll either be able to open up an additional departure or place you at the top of our waitlist so you'll be the first to know if we receive any cancellations!

Fantastic! 🥳 We have a feeling that you'll love our foodie adventure here in Reykjavik. To secure your tickets, you'd simply press the orange 'Book Now / Check Availability' button: Select how many are in your group, choose your dates and fill in the details to complete the booking - super simple! (We recommend booking with as much notice as possible) ❤️
Is your question not listed above?