BEST HORSE RIDING TOUR IN ICELAND
Tour highlights
Meet, learn about and ride the beautiful Icelandic horses

Experience scenic lava landscapes, pseudo craters and mountain views

Enjoy complimentary coffee, tea and hot chocolate after the tour

Trained guides who speak multiple languages (English, Scandinavian and German).

The stables/meeting location is a short 20-minute drive from Reykjavik's city center. Possible to add pick up and drop off
Tour Details
Duration:

1,5-2 hours on horseback. With transfer, introduction, preparation total time is 4 hours.

Availability:

Daily at 10:00 and 14:00

Pick up:

From hotels within Reykjavik. Pick up arrives 60 minutes before tour departure, see more info in FAQ below!

Riding skill:

Easy. This tour is perfect for both beginners as well as more experienced riders.

Age limit:

8 years age limit. Children 14 years or older need written parental permission to ride alone.
Tour description
Are you ready to make new furry friends? Meet the beautiful Icelandic horses (ponies) and enjoy a scenic horse back riding tour in the Icelandic nature. Only 20 minutes from down town Reykjavik you can experience the best of the Icelandic horse & our untouched nature at the same time.
Read more about this tour
1,081 reviews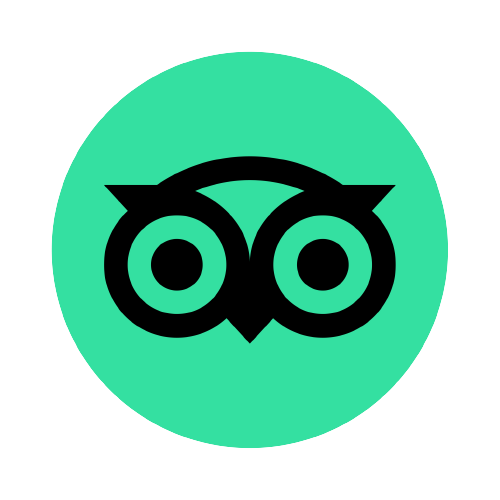 Made our holiday!
Myself and my partner had the pleasure of Begga And Sveinn's company on Sunday 1st March. Begga is an incredible woman who explained things so clearly to a newby rider like myself. She was kind and most of all caring. You could see how much love she has for her horses and animals and that shone through. I would recommend this to everyone and anyone who will listen!! Xx
Best part of our visit to Iceland
Begga and her team were helpful, educational and fun. We were a group of 8 and all agreed this was the highlight of our trip. Do it if you can
Unbelievable experience!
My boyfriend and I absolutely loved this experience. We did a few other activities in Iceland but this was our favourite. Riding through the snow was magical and we couldn't stop smiling the whole time. Begga and Pim were so friendly and really informative. The horses were fantastic; very cute and well behaved. The whole experience was incredibly relaxing and we were out at ease by all the staff. I have horses but have never ridden an Icelandic before and this was the perfect place to do that. My boyfriend has very limited riding experience and this tour was perfect. I now want to get an Icelandic horse: I'm converted to the tolt!
Frequently Asked Questions
What do I need to bring with me on this tour?

We recommend that you bring warm gloves and a thin hat that can fit under the riding helmet. Included in the price is that you can borrow a helmet, warm overall or rain coat and rain pants as well as rubber boots.

What's included in this horse riding tour?

*Riding helmets, rubber boots, and rain-wear/warm outfit during the ride. *Trained guides who speak multiple languages (English, Scandinavian and German). *1.5-2 hour horse riding tour *Possible to arrive in your own car or add transfers to your booking

I'm arriving by my own transport. When/where should I go?

Please be at the Íshestar stables at least 30 minutes before tour departure if you are arriving by your own transport. Sörlaskeið 26, 220 Hafnarfjörður GPS coordinates: 64°02'35.8"N 21°54'51.2"W (ISN93: 357665.7101, 396626.1977) Íshestar 26 Sörlaskeið, Hafnarfjörður, Iceland If you have any trouble call +354 555 7000.

When does my pick up arrive?

Pick up for departure at 10:00 is at 09:00, Pick up for departure 14:00 is at 13:00, Pick up for departure 16:00 is at 15:00. Pick up from all pick up points in Reykjavik.

1,5-2 hours on horseback. With transfer, introduction, preparation total time is 4 hours. Tours can take shorter or longer time depending on group size and how much preparations is needed, for example it can take slightly more time to prepare in the winter time than summer etc.

We ride in sun, rain, snow and other regular weathers here in Iceland. We cancel rarely, but when we do it's usually because of high winds, which can be unsafe for riding. In case of weather cancellation on our behalf, we would let you know as early as possible (sometimes it can be in the last minute, as the weather can be unpredictable here in Iceland) and we would try to find a solution for a reschedule or refund.

The weight limit for one person is about 110 kg (approx. 240 lbs).

8 years age limit. Children 14 years or older need written parental permission to ride alone.

We have overalls and rain clothes if that should be necessary. We also have some gloves and boots which can be borrowed. But over all, visitors should dress according to weather. Most of our visitors have sneakers or boots on, and that's in most cases just all right, but especially in the wintertime it can in some cases be good to have something more appropriate on.
Is your question not listed above?