GLACIER SNOWMOBILE & ICE CAVE TOUR
8 reviews
Departs from downtown Reykjavík
Tour highlights
Snowmobile Adventure

Explore a new Ice Cave

Small Group Experience

Exploring Langjökull Glacier

Super Jeep Truck Experience

Pick-up in Reykjavik Included
Tour Details
Availability:

Every day from October - May

Duration:

8-10 Hours Total (Full Day Activity)

Included:

All Snowmobile Gear and Safety Equipment

Remember to bring:

Warm outdoor clothing. Good hiking shoes are also highly recommended. Warm socks & Packed lunch

How many tickets do I need?:

As many tickets as there are participants
Tour description
Are you looking to explore the majestic Icelandic glaciers in a unique and fun way? Then look no further than this tour! Langjökull glacier is an absolute MUST-DO! On this tour you will get to go snowmobiling on the glacier itself while seeing amazing glacier and mountain scenery. After that you will explore a newly formed Ice Cave on the glacier. These sights will for sure blow your mind!

Read more about this tour
Daníel Andri (Dan),
Owner / Co-founder
WHY I THINK YOU WILL LOVE THIS TOUR! 🧡
If you're looking for a FUN, unique and truly unforgettable activity in Iceland... You've found it! Snowmobiling on Langjökull Glacier is a once in a lifetime experience. Paired with sights from a newly formed Ice Cave that are out of this world! Compared to other activities it is on the pricier side, but sooo worth it!
Driving to a glacier in a huge 4x4 Super Jeep truck and then riding in the snow with incredible glacier and mountain views before exploring a Ice Cave sp blue it is almost dream like is something that everyone has to experience at least once.
Book this tour & get excited for the unforgettable adventure ahead!

8 reviews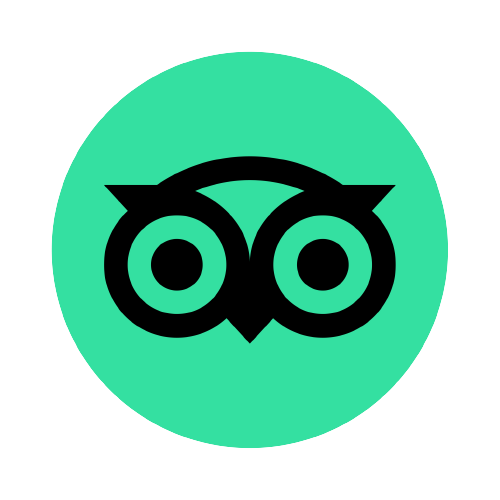 Highly recommend this tour
The Guides were brilliant. It is about a 1.5-2 hour drive from Reykjavik to their base camp. We were assisted into our Snowsuits, balaclavas, helmets & snow boots . Our safety was always their top priority & making sure it was fun for us. The Guides gave us information about what we would see on the Glacier, they made sure we were comfortable handling the Snowmobiles & making sure everyone had their photos taken. There was Hot chocolate & biscuits waiting for us back at base camp once we returned!!! Wonderful. My Sisters & I had a fabulous time
WOW - and WOW again
This was an extraordinary adventure. It started out well when our driver, Hans, was friendly, knowledgeable and super accommodating and then the day got better and better! The team were experts at building our expectations step by step - the switch from a van to a super truck, the moment we headed off-road into the highlands, kitting out into our very flattering (!) snowsuits, the safety briefing, the drive up to the snowmobiles and finally the instructions and then whoosh... we were off. There really isn't an adjective good enough to describe speeding across a glacier on a snowmobile. Hans challenged us to try without smiling - impossible! We were warm, it felt safe but exhilarating and more fun than I can describe... I should add that we had perfect weather and conditions and that certainly added to the joy.
Snowmobile on Langjokull Glacier
I would add this to a must do list when in Iceland. I booked several tours and all were great, they had great communication, prompt pickups, wifi on all vehicles and great staff overall. The snowmobile experience included a visit to a small ice cave which was pretty unique. The guides assist you in an manner necessary and make sure all age groups are cared for. It's a good distance from Reykjavík so be prepared with snacks and such. I would recommend Wake Up Reykjavik for any of your planned excursions, overall had a great experience with all the tours I booked through them!
Frequently Asked Questions
Full Refund / Cancellation Policy

If there are any changes to your trip to Iceland, it's always possible to either put your booking on hold (bookings never expire) or reschedule to your new travel dates. We also offer full refunds if you cancel your booking with more than 24 hours prior to your tour :) All bookings cancelled within 24 hours of the tour departure are not refundable.

How many tickets do I need to buy?

This can be a little confusing with the solo rider and double rider options. It's very easy though - you always have to purchase as many tickets as there are participants. For 2 guests each on their own snowmobile, are 2 solo rider tickets For 2 guests sharing a snowmobile are 2 double rider tickets.

Is there an age limit for this tour?

Yes, there is, safety is always our number one priority and after looking closely into this the age limit was set to 8 years, of course in company with a guardian.

What do I need to bring with me for this tour?

First and foremost warm clothing. Upper body: Thermal shirt and a fleece or a thick sweater over. Lower body: Warm pants. If you get easily cold, also thermals. Shoes: It's best to wear boots as it's pretty cold on the glacier and they can get wet. NOTE: You need to bring a lunch or some snacks. Lunch is not included in the tour.

Will their be toilets on the snowmobile basecamp?

Yes, we have toilets at the base camp where the tour starts that you are more than welcome to use before and after. Unfortunately we cannot offer any bathroom breaks during the tour itself.

Is it possible to do a snowmobiling tour during summer in Iceland?

Snowmobiling tours are operated all year round. This tour is not during the summer time as the ice caves melt.

I've never been on a snowmobile before, can I still join the fun?

Of course! You do not need previous snowmobile driving experience. Your guide will provide easy to follow operating instructions. You just need a valid Driving License if you intend to drive - and you'll be all set for the fun!

I can't find my hotel on the pickup list?

No problem at all! Simply drop us a message through our website our directly at

[email protected]

- Our awesome office team will get back to you with the closest pick up spot to your hotel :)

Can I book a private tour?

Yes, it is of course possible to arrange a private tour! Private tours are very popular with larger groups of friends and families. Simply send us a quick email through our website or directly to

[email protected]

and let us know of you group size and which date you had in mind. Our super friendly office team will get back to you right away!
Is your question not listed above?