CLASSIC PUFFIN TOUR FROM REYKJAVÍK
Tour highlights
Meet the cutest inhabitants of Iceland, the Puffins!

The boat has all the amenities: a cafeteria, a restroom and an inside and outside area

Sail around the Reykjavík harbour area and hear interesting facts and tales about what you see!

See other wildlife (Arctic Terns, gannets, razorbills, skuas and many more!)
Tour Details
Availability:

Every day (May – August)

Meeting time:

Please arrive no later than 15 minutes before tour departing time

Meeting location:

Elding ticket office buy the Old Harbour (Ægisgarður 5c, Reykjavík 101, IS) - It's very easy to find!
Tour description
In just 1 hour our Classic Puffin Adventure will let you meet up up with Icelands cutest and silliest inhabitants, the Puffins!
Read more about this tour
Guðný Ljósbrá (Good-knee),
Owner / Co-founder
Why I think you'll love this puffin adventure! 🧡
IF you come do Iceland in the summertime and don't see the adorable little Puffins.. did you really come to Iceland in the summer!? MUST DO if you're in Iceland during the summer for a few reasons. The area around the Reykjavík Harbour offers a stunning view of the nature surrounding the capital and all the little islands out on the fjord, you will also see other wildlife so this tour is both an adventure and super fun!
The boat is prepped with anything you might need, like a restroom, a cafeteria where you can buy drinks and snacks and it has both an inside and an outside ares!
The tour starts & ends by the old harbor. Just a few minutes walking from most hotels in Reykjavik, so there is no need for long and boring drives to get to the meeting location.
To sum it up, If you want a truly unforgettable adventure and to see the cutest birds on planet earth - then this tour was made for you!
65 reviews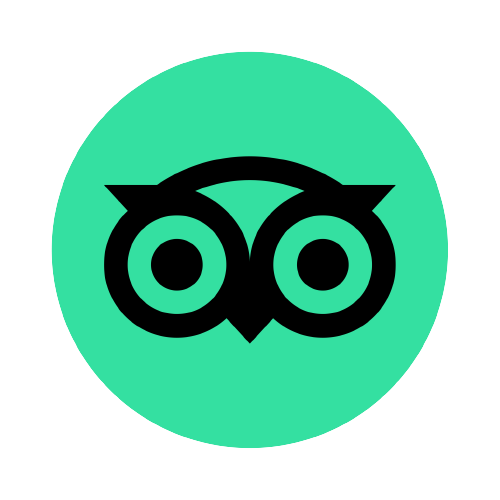 We had a wonderful time on the puffin tour!
The crew was wonderful and all of the gear provided. As an added bonus, our guide took photos which they shared with us after the cruise. We highly recommend this tour for families and any eager to see the puffins during their stay in Iceland.
Very patient and caring crew
The tour was a perfect amount of time for small children. The gentleman onboard were so caring and willing to help the children spot the animals and answer questions. A perfect outing for the family!
We had the best puffin watching experience!
My boyfriend and I booked an early boat ride (the classic puffin). We were told as we were getting on the boat that we will have our own private tour because it was early and I'm assuming most people do their tours later in the day. The woman guiding the tour was a future marine biologist who was informative and made our experience enjoyable by telling us unique facts about the puffins and taking her own pictures along with ours and sending them to us as well! The boat pulls as close to "puffin island" as possible and you can see them flying right over. We were lucky enough to have 2 of them right behind the boat and got clear photos of a couple of them! I would recommend this tour to anyone who is traveling in Iceland. It was a memorable time for both of us and it happened to be on my birthday morning as well! Thanks again!
Frequently Asked Questions
Full Refund / Cancellation Policy

If there are any changes to your trip to Iceland, it's always possible to either put your booking on hold (bookings never expire) or reschedule to your new travel dates. We also offer full refunds if you cancel your booking with more than 24 hours prior to your tour :) All bookings cancelled within 24 hours of the tour departure are not refundable.

What should I bring with me on my Puffin Tour?

Dress warmly for the northern ocean, parkas are your friend or bring warm outdoor clothing like a wool or fleece sweater, some warm headgear and gloves. Sturdy shoes are recommended. ** We will supply you with a very warm overall and more gear, as well as having some sweaters to lend.

When can I book a puffin tour?

Our cute puffin friends go on holiday during the winter season. However, during the summer time, we'll have 8-10 million puffins relaxing and having a great time in Iceland. That's over 60% of the worlds puffin population! Our puffin tours are available from: 1st of May to the 20th of August we have 3 departures every day; at 10:00 am, 12:00 pm and 14:00 pm.

Where/when should I arrive for my puffin adventure tour?

We recommend arriving 30 minutes prior to your tour departure, but no later than 15 minutes prior to the departure time to the Elding ticket office, located in downtown Reykjavik, 'Ægisgarður 7, 101 Reykjavík' (a short walk from most hotels and hostels).

Is there a high and age limit on this Puffin Tour?

There is no height or age limit for the Classic Puffin Adventure! Kiddos 6 years old and younger join in for free and youths from 7-15 years old can join at a discounted rate.
Is your question not listed above?