Reykjavik Food & Drink Adventure
Tour highlights
Visit 5 different locations and experience Iceland through food and drink!

Visit a fine dining restaurant, a gastro pub, the oldest restaurant in Reykjavik and more unique local hangouts!

Walk around the central area of Reykjavik as a local, with a local!

Get to know Iceland through our cuisine and drinks!

Meet new friends, likeminded foodies and adventurers from all over the world.
Tour Details
Availability / Starting time:

The tour starts at 16:30 every Thursday, Friday & Saturday.

Tour Duration:

Approx. 3,5 hours

What's included:

All food and drinks are included.

Allergies & Dietary restrictions:

We accommodate most dietary restrictions such as gluten intolerance, vegetarians & most allergies!

Meeting location:

The meeting location is on Tryggvagata 12, by the big yellow circle art in front of the EXETER hotel.

Minimum participants:

Please note that this tour has a minimum requirement of 4 participants.
Tour description
The Reykjavik Food & Drinks tour is a fantastic way to get to know the city, our culture and cuisine. Visit our most favourite restaurants and bars in town, have a taste of the Icelandic cuisine, Icelandic beers and learn about our bizarre local beer history.
Read more about this tour
Daníel Andri (Dan),
Owner / Co-founder
Why I think you'll love this tour! 🧡
Hey there! For the past 9 years, we've been rockin' the legendary Reykjavik Food Walk tour. It's the perfect way to dive into our city, culture, and food scene in the company of a fun local foodie guide. Toady, we're the #1 food tour in the world on TripAdvisor. How awesome is that?
We couldn't wait to take things up a notch, so we cooked up a brand-new tour based on the same tasty recipe we've been perfecting for years.
You'll hit up 5 awesome local spots, where you'll get your fill of mouthwatering Icelandic cuisine and drinks!
Let's eat, drink, and have a blast together on this amazing tour!
77 reviews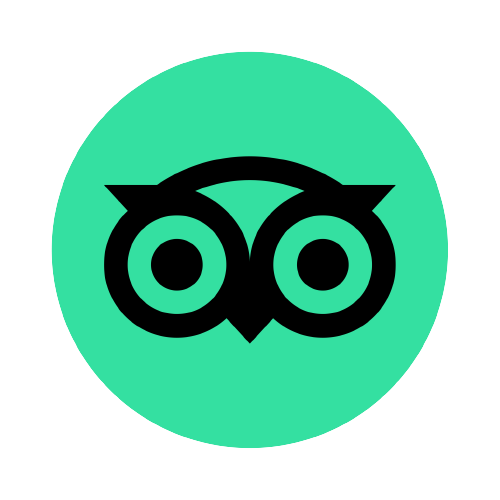 Absolutely amazing- a must do in Reykjavik!
I did the Food and Drink Adventure tour with Heidi last Friday. It was absolutely brilliant- I thoroughly enjoyed the tour. It was definitely a highlight of my trip. Heidi was a brilliant guide- extremely friendly and knowledgeable. The spots we went to were fabulous- there wasn't a single dish I disliked, everything was so tasty! I particularly loved the horse! I would urge anyone coming to Reykjavik to do this tour- it was a fabulous way to get to know Icelandic cuisine and to experience some great spots around the city! Thank you Heidi!
So much fun!!
If you're thinking of doing a food tour, do it! It was so much fun to try Icelandic food! And by the end of the night my husband and I became friends with everyone on the tour! I genuinely feel like we all became friends by the end of the night. I would 1000% do this again! I cannot stress how much fun we had and how awesome it was with Heidi as our tour guide! She was so informative and genuine! It was the perfect way to end our last night in the city!
A Must Do!
A must do while visiting Reykjavik, Iceland. This way you have a heads up on the best local restaurants and bars in the area. You get to taste the real Icelandic cuisine. Our Local guide Elisabet was amazing , she was passionate about providing information and her energy is contagious!
Frequently Asked Questions
Full Refund / Cancellation Policy

No worries! We've got you covered if there are any changes to your trip to Iceland: it's always possible to either put your booking on hold (bookings never expire) or reschedule to your new travel dates. We also offer full refunds if you cancel your booking with more than 24 hours prior to your tour :) All bookings cancelled within 24 hours of the tour departure are not refundable.

What if I have dietary restrictions or allergies?

We do everything we can to accommodate all dietary restrictions and/or allergies :) We can easily arrange alternative options for our vegetarian and pescatarian guests and for gluten & lactose intolerants. Nuts, seeds, fruits & shellfish are also easy to avoid. If you have any dietary restrictions or allergies, please let us know in the 'special requests' section when you book and we will accommodate you the best we can! Vegans are more than welcome in our tour but unfortunately, the traditional Icelandic cuisine is not very welcoming for a vegan diet.

How many guests are in each tour?

We always keep the groups at maximum 12-14 guests. We do this to make the experience as personal and fun as possible!

Is everything included in the tour - or is the food / drink cost separate?

Yes, all the cuisines and drinks are included. Simply show up hungry, thirsty and ready for a great time!

Where does the Food & Drinks tour start and end?

The meeting location is by the 'Yellow Circle Art' on Tryggvagata 12, right in front of the EXETER hotel. Depending on weather conditions the guide will either be standing by the yellow circle or by the double door entrance of EXETER/Deig/Le Kock, or just in front of the entrance!

There is no dress code for the tour, but note that it is a walking tour so please check the forecast and dress accordingly!

Fantastic! We have a feeling that you'll love our Food & Drink Adventure. To secure your tickets, you'd simply press the orange 'Book Now / Check Availability' button: Select how many are in your group, choose your dates and fill in the details to complete the booking - super simple! (We recommend booking with as much notice as possible.
Is your question not listed above?