SOUTH COAST ADVENTURE TOUR
Tour highlights
Seljalandsfoss Waterfall

Gljúfrabúi Secret Waterfall

The Black Sand Beach or Reynisfjara

Sólheimajökull Icelandic Glacier

Skogafoss Waterfall

Small Coastal Town of Vík
Tour Details
Duration:

9-10 hours. Return to Reykjavik 18.00-19:00 (Full Day of Fun!)

Price Children:

14,990 ISK children aged 3-12

Departures:

Daily, all year round

Pick up:

Starts at 08:30 and the tour departs at 09:00. Please be ready at your pickup point at 08:30! :)
Tour description
Get ready to see beautiful waterfalls, the famous Black Sand beach, the coastal town of Vík and to be up close and personal with an Iceland glacier. On this small group tour you will emerge yourself into some of Iceland's best untouched nature. The South Coast is one of the most beautiful regions in Iceland and it is perfect to explore in a day tour from Reykjavik.
Read more about this tour
Daníel Andri (Dan),
Owner / Co-founder
WHY I THINK YOU'LL LOVE THIS TOUR! 🧡
If you have only one day in Iceland - do THIS! The South Coast small group tour combines the most exciting & stunning sightseeing spots in Iceland, all in one, fun packed day of adventure.
Powerful waterfalls, glaciers, black sand beach & so much more! Book this tour, get your camera ready & get excited for the unforgettable day ahead!

388 reviews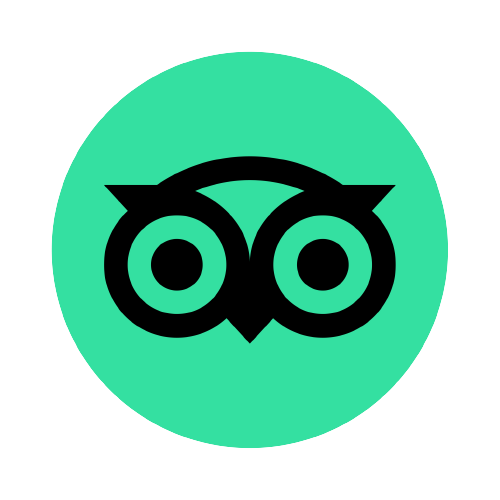 Absolutely Stunning!
This was a beautiful tour that allowed me to see the black sand beaches, multiple waterfalls, the town of Vik, and other beautiful landmarks of Iceland. the tour guide, Thor, was phenomenal and made the experience even better as he was knowledgeable and super fun!
The highlight of our trip to Iceland!
We took three tours while in Iceland, each with a different company. We enjoyed all three and would recommend all three, but this was our absolute highlight, because of the outstanding guide, Baldwin. He knew the best way to time our stops to avoid big crowds, and he was extraordinarily informative and interesting. The south coast is not to be missed.
Worth Every Penny!
A wonderful tour with Berglind. The tour is well planned and scheduled, this company really lives up its slogan "we're not in a hurry". The guide told us so much about Iceland while driving. Because the weather was so good, Berglind made an extra stop on top of a cliff with a stunning view to the sea and the surroundings. So we got actually more than what we had paid for <3 I really recommend tours by this company especially for those who do not like big groups. It is worth every penny you pay more than for a tour with a big bus.
Frequently Asked Questions
Does this tour still work during winter with limited daylight?

During the winter months in Iceland, we experience shorter daylight hours. However, this tour is remarkably well-timed. You'll depart from the city in the dark, reach the attractions just as daylight begins, and start your journey back to Reykjavik as dusk approaches.

Full Refund / Cancellation Policy

Should there be alterations to your Iceland journey, you have the option to either place your reservation on hold indefinitely or reschedule for new travel dates. We provide full refunds for cancellations made over 24 hours before the tour begins. However, bookings canceled within 24 hours of the tour's departure are non-refundable.

How many travellers are in each South Coast tour?

The South Coast tour offers a personal and small group experience aboard a 19-seater minibus. Each tour accommodates a maximum of 19 guests, though the actual number of participants may be lower.

I can't find my hotel on the pickup list?

No worries at all! Simply send us the name of your hotel/airbnb location via email (either through the contact form on our website or directly at

[email protected]

) and we'll get back to you right away with the best possible pick up choice for you :)

What type of vehicle is used for this tour?

The vehicle for this experience is a comfortable Mercedes-Benz Sprinters CDI 519 with 19 seats and free WI-FI.

Do we stop for lunch on the tour?

During tour we break for refreshments at a restaurant or café! Lunch or refreshments are not included in the tour price and you are of course more then welcome to bring snacks/food with you :)

Are there bathrooms stops during the tour?

Yes! There are several restroom stops while being on the South Coast tour :)

Iceland can get a bit chilly, especially during our winter season. So we recommend wearing warm outdoor clothing (warm jackets, hats, gloves etc). That way, you can fully immerse yourself in the experience while staying comfortably toasty! 😊

Is the South Coast tour suitable for children?

Yes, absolutely! The South Coast Tour is suitable for everybody, no matter the age!

Are there any physical requirements?

There are not really any physical requirements on the tour since you'll be driven along the coast in a car, and the amount of walking each guest does at the sightseeing sites is up to them

Fantastic! We have a feeling that you'll love the South Coast Adventure. To secure your tickets, you'd simply press the orange 'Book Now / Check Availability' button: Select how many are in your group, choose your dates and fill in the details to complete the booking - super simple! (We recommend booking with as much notice as possible)
Is your question not listed above?