NORTHERN LIGHTS TOUR
Tour highlights
Northern Lights

Small Group Experience

Going off the Beaten Path

Homemade hot chocolate made from real Icelandic chocolate

Pastries from the famous bakery Brauð&Co

Free Wi-Fi & Wool blankets to keep warm

Please Note: A decision whether we run the tour or not is made every day before 18:00

We will send a link with photos from the tour
Tour Details
Tour start time:

21:00 or 22:00 depending on which month you book.

Pick-up start time:

30 minutes before departure.

Duration:

The tour is between 3-5 hours in total.

Availability:

From August 16th - May 3rd

Don't see Northern Lights? :

No problem! We offer you as many retries as you need as long as there is availability!
Tour description
The Northern Lights are an incredible natural phenomenon and we definitely understand why this is on the top of the to-do list for so many of our guests. For the highest possible chance of experiencing the aurora, it can be a fantastic idea to do a guided tour, as you will be led by a local Northern Lights expert into the night.
Read more about this tour
Daníel Andri (Dan),
Owner / Co-founder
WHY I THINK YOU WILL LOVE THIS TOUR! 🧡
If you've made your way all the way to Iceland - then I believe it's a MUST for you to experience the magical Northern Lights.
But finding the Northern Lights can be tricky, which is why I recommend all travelers and friends on their way to Iceland to book this tour. Since you'll have a northern lights expert monitoring the forecast and will take you to the spot each particular night which has the highest chance of seeing the breathtaking Northern Lights in all their glory - a truly once in a lifetime experience.

698 reviews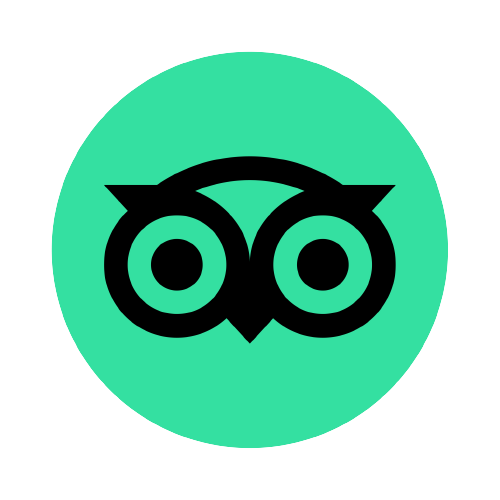 Awesome guide that made the trip a success
Aurora is always a game of chance but our guide Arni may have made them come out by sheer willpower. He was super optimistic and kept going until we saw them, which was amazing. Just when everyone truly lost hope we got to see them. Arni made sure we all got enough time to see them, even if it made the trip go past its usual time window. This tour was awesome (the hot choc was also a great treat while we waited).
10/10 Ragnar is an amazing guide!
Had an amazing time on the tour ! Ragnar made the whole trip special! He was so passionate , knowledgeable, and enthusiastic telling all us all the amazing insights about Iceland and each location (#madonna). The whole day was so fun and was one of the highlights of my time in Iceland! He did a great job making our whole group feel included. I hope to do a tour again with this company soon. Ragnar thank you again ! You are amazing! :)
Amazing Northern Lights
Great tour for value. Northern lights are partially luck and boy did we get lucky!!! Our guide was awesome, hot chocolate and the cinnamon buns the cherry on top.
Great tour
Tour was great. We were lucky to see the lights on the first day. Daniel was great your guide. Funny stories and great photography. On top of it, had amazing hot chocolate in -15 degrees with cinnamon buns. Would definitely recommend this to anyone who wanna see the lights and get great pics.
Frequently Asked Questions
Full Refund / Cancellation Policy

If there are any changes to your trip to Iceland, it's always possible to either put your booking on hold (bookings never expire) or reschedule to your new travel dates. We also offer full refunds if you cancel your booking with more than 24 hours prior to your tour :) All bookings cancelled within 24 hours of the tour departure are not refundable. If the tour is operated then a refund is no longer possible. However, if you don't see the lights on the tour, you will have unlimited retries to rebook again until you see them.

Is seeing the Northern lights guaranteed?

The lights are a natural phenomenon and beyond our control. They are visible in Iceland from late August through April but visibility is subject to light activity and cloud coverage We cannot guarantee sightings but have an amazing team that will try their absolute best to find the perfect spot for you to see them :)

What sort of camera is used?

We use Sony Alpha7 III and lens is 14mm 1.8F Sony G. This is the best Northern Lights lens on the market and Sony A7III is one of the best cameras you can use for Northern Lights photographing.

We offer a small group experience on all of our tours. No group is larger than 19 as the largest vehicle used is a 19-seater!

What sort of vehicle is used on the tour?

We use 19-seater Mercedes Sprinters - with big leather seats. It's a great way to travel around Icelandic nature! You will not be disappointed with this luxury ride. There are no large 70 seater coaches.

What if we don´t see the lights, can we go again?

If the tour is operated then a refund is no longer possible. However, if you don't see the lights on the tour, you will have unlimited retries to rebook again until you see them. In order to re-book your tour, please contact the tour operators directly at your earliest convenience :)

Can I book a private tour?

Yes, it is of course possible to arrange a private tour! Private tours are very popular with larger groups of friends and families. You can find the link to it here: www.wakeupreykjavik.com/tour/northern-lights-private

The tour starts at 9:00pm or 10:00pm (depending on what month you book). Pick up starts 30 minutes prior. Please be ready at your designated pick up spot and we hope you have an amazing time on the tour :)

Will the tour be cancelled if the lights are not visible?

A decision whether we run the tour or not is made every day before 18:00. If the conditions are poor and it is unlikely to see the lights they cancel the tour. Then you have the option of either getting a full refund or rebook for another night that suits you best without any additional cost.

When will I know if the lights will be visible?

Here in Iceland, we have a pretty good Northern Lights forecast that shows us 3 days ahead, that is the most reliable one but even with that one, seeing the lights can be very tricky and sometimes we don´t know until the day off if we will be able to see it or not.

When should I book this tour?

This tour is highly likely to sell out so we recommend booking sooner rather than later. Regarding what time during your vacation you should book, we recommend booking this tour early on in your trip, that way you are maximising your chances of seeing the lights to the fullest and if you are not lucky on your first evening, you have the rest of your stay to try again!
Is your question not listed above?