GOLDEN CIRCLE, SECRET LAGOON & FRIÐHEIMAR FARM
Tour highlights
Experience Incredible Sightseeing & Relax in a Natural Hot Spring - All in One Day

Powerful Gullfoss (Golden Waterfall) & Öxarárfoss Waterfall

See Erupting Geysir (Geothermal Area)

Thingvellir National Park (Silfra, Waterfalls, Icelandic Parliament, Tectonic Plates)

Bath in the Warm & Relaxing Secret Lagoon

Visit Friðheimar Tomato Farm
Tour Details
Price Adults:

19,990 ISK per person

Price Children:

15,990 ISK for children ages 2-15

Tour Time:

9:00am - 6:00pm

Pick Up Time For Tour:

8:30-9:00am

Pick Up Included:

From anywhere in Reykjavik area
Tour description
On this tour, you'll get to know the very best of Icelandic geothermal energy as you soak in a beautiful & completely natural hot spring in the middle of nowhere … after exploring the must-see natural wonders of Iceland!
Read more about this tour
Daníel Andri (Dan),
Owner / Co-founder
WHY I THINK YOU WILL LOVE THIS TOUR! 🧡
Seeing the majestic highlights of the Golden Circle is a MUST for everyone and anyone visiting Iceland! But most Golden Circle tours head straight back to Reykjavik after the full day of seeing powerful waterfalls, national parks and erupting geysers.
This awesome tour however, has one more amazing stop. A super special visit to the Secret Lagoon Natural Hot Spring. I can't think of a better way to end a long day of sightseeing and exploring than relaxing in a warm and cosy Icelandic natural hot spring!
137 reviews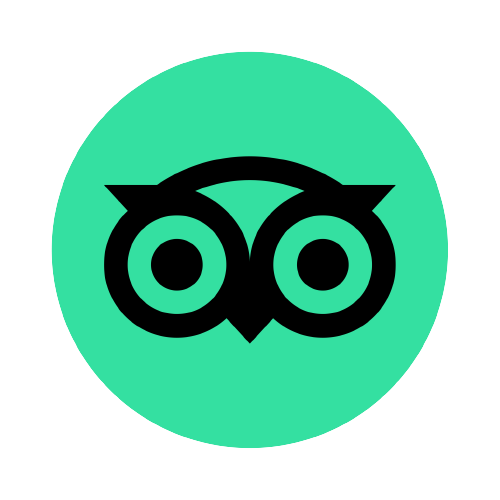 Breathtaking - you must take this trip!
Wow, we would recommend this trip to anyone visiting Iceland! Our guide, Maria was 5* - her friendliness and knowledge were second to none. Our driver was great too! Each destination was breathtaking. We are so lucky to have experienced this trip on such a beautiful day; yet, as you will expect, still extremely cold - so layer up! Don't miss out on seeing these beautiful examples of nature on an all round brilliant trip!
Best day in Iceland so far!
What a wonderful tour. Our day began at the tectonic plates followed by the geysers. Then we had a quick cheeky meet and greet with some beautiful friendly Icelandic horses. After that we saw the beautiful waterfalls and then our day ended at the secret lagoon. The lagoon was incredible. So warm and relaxing. Our guides were absolutely incredible. Friendly, so informative and really kind always taking photos for us and checking we were happy. This has been the best day in Iceland so far!
Really enjoyable tour!
Just had the chance to write review but couldn't miss the chance. Booked this for the one full day we had in Iceland with my sister. Our guide picked us up from the pickup location on time. She is quite a warm and friendly guide and showed such knowledge and pride of her country. She also has a way of circumventing the tourist crowds. For instance, she arranged for us to grab lunch on a nice family run farm just for us so we had enough time to see the highlights!! The tour itself took us through the beautiful sights of the golden circle and the secret lagoon, with useful tips on getting the best of the experience. Highly recommended...
Frequently Asked Questions
Full Refund / Cancellation Policy

If there are any changes to your trip to Iceland, it's always possible to either put your booking on hold (bookings never expire) or reschedule to your new travel dates. We also offer full refunds if you cancel your booking with more than 24 hours prior to your tour :) All bookings cancelled within 24 hours of the tour departure are not refundable.

How many travellers are in each tour?

The South Coast tour offers a personal and small group experience aboard a 19-seater minibus. Each tour accommodates a maximum of 19 guests, though the actual number of participants may be lower.

What's included in this experience?

A full day of incredible sightseeing along with a relaxing visit to the beautiful Secret Lagoon. Pick up from downtown Reykjavik included. Also included in the booking is admission to the Secret Lagoon :)

I can't find my hotel in the pick up list?

No worries at all! Simply send us the name of your hotel/airbnb location via email (via or website or directly at

[email protected]

) and we'll get back to you right away with the best possible pick up choice for you :)

What type of vehicle is used for this tour?

The vehicle for this experience is a comfortable Mercedes-Benz Sprinters CDI 519 with 19 seats and free WI-FI.

What should I bring with me on this tour?

We always recommend bringing along some warm outdoor clothing so you don't get cold during the sightseeing :) We recommend bringing a bathing suit , towels and toiletries – bathing suites and towels can be rented but we always recommend bringing your own :)

How long do we stay at the Secret Lagoon?

We stop at the amazing Secret Lagoon for approx. 90 minutes, so plenty of time to relax and enjoy :)

Are there changing rooms at the Secret Lagoon?

Yes! They have a indoor changing rooms with showers and secure lockers. The showers are public (no cabins) and are gender divided.

Do I need to bring money with me or card on the tour?

Everything is included in the price. The group will stop at a cafe/restaurant where you will be able to buy lunch but you are also more than welcome to bring your own lunch. At the lagoon, you will be able to buy some snacks and beverages.

Fantastic! We have a feeling that you'll love this adventure. To secure your tickets, you'd simply press the orange 'Book Now / Check Availability' button: Select how many are in your group, choose your dates and fill in the details to complete the booking - super simple! (We recommend booking with as much notice as possible)
Is your question not listed above?