New Years Eve Party 2023
13 reviews
Petersen Svítan (downtown Reykjavik)
Tour highlights
Exclusive access to a Private NYE event.

Local Wake Up Reykjavik hosts who celebrate with you!

Drinks included: A welcome drink, a drink voucher valid for a selection of drinks at the bar, an Icelandic shot and champagne at midnight.

Live music provided by a local DJ.

An 360° view of Reykjavík and the incredible fireworks display.
Tour Details
Event start time:

10:00pm (December 31st 2023)

Ticket prices are subject to change:

Limited availability:

Only 150 tickets available

Possible add ons:

Bottle service! Send us an email at

[email protected]

and we will give you more information. Limited number of tables available
Tour description
No one does New Year's like us Icelanders, so come and join us for a once-in-a-lifetime New Year's celebration at the most exclusive event in Reykjavík this year!
Read more about this tour
Daníel Andri (Dan),
Owner / Co-founder
The BEST way to experience New Years Eve in Iceland
New Years Eve in Iceland is truly special. It's the time of year where Iceland lifts it's ban on fireworks and Icelanders celebrate like never before. This year, Wake Up Reykjavik will hosts its 5th anually New Years Eve party at Petersen Svítan rooftop lounge, the best spot in the city to enjoy the fireworks!

If you'd like to ring in the new year with a bang & celebrate like an Icelander, then book your tickets today. We can't wait to see you!
Looking for bottle service to make the night even more special? Send us a line at [email protected] and we will send you our bottle service options. Limited availability!

Please note: Limited tickets available. The event has sold out every year so we recommend booking with as much notice as possible.
13 reviews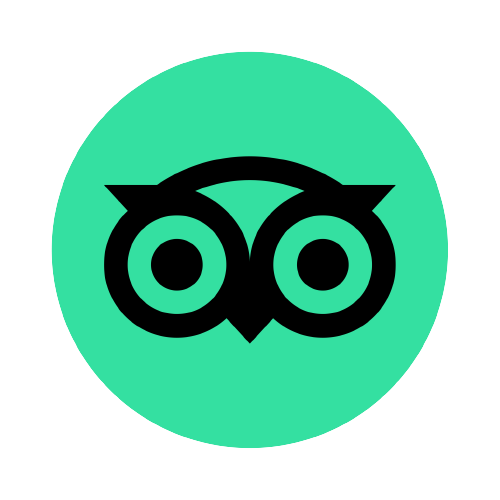 Amazing NYE party!!
WHAT A NIGHT!! The NYE party at the Petersen Suite @ Gamla bíó was definitely the place to be for NYE in Reykjavik! The location was simply amazing and the Wake Up Crew welcomed their guests very warmly and made sure everybody had a great time. Meeting people from all over the world, dancing all night long and enjoying delicious drinks from the bar made this special night of the year even more special! I can highly recommend booking an event with the Wake Up Team! Trust me, you won't regret!
A 6 on a Scale of 1-5, DON'T MISS OUT!
For a quick summary let me say that Wake Up Reykjavik had the friendliest, most communicative team that is clearly and earnestly dedicated to providing a great experience, whether it was the amazing food tour we took or the EPIC NYE party they arranged. The party was at the Petersen Suite which was gorgeously decorated and had a great rooftop from which to watch ALL the fireworks. NYE in Reykjavik books up for restaurants fairly early and drinks can be expensive, so having this option booked where we got 3 drink tickets and a healthy amount of bubbly was, in my opinion, the best option. Easily one of the best NYEs I've ever had and I'm thinking about coming back for next year... Bottom line: I would do it all again! All my best to an excellent team! I hope they continue to do the NYE party and expand their tours even further to give everyone the local feel of Reykjavik.
Spectacular New Years Eve Party
[...] Where to even start?! The second we stepped out of the elevator, we were greeted by Dan, one of the owners of Wake up Reykjavik, who was dressed to the nines in a blue suit and welcomed us with open arms. This was the case for us and every person after us. You could tell he was genuinely excited to have everyone there and was proud of their event. Which brings me to the next great thing...the views for the fireworks were unrivaled. We had 360 degree views of all of Reykjavik and clear views of the Church for the firework show. The fireworks can't even be described- you see explosions in the sky as far as the eye can see. It's really something not to be missed. All in all, we had an amazing time. These guys are truly professionals and are down to earth good people. If you're looking for a great time in nightlife or any Reykjavik tours- they are your go to guys. We are looking forward to booking with them again during our next trip here. [...]
Read more reviews
Frequently Asked Questions
Do you have bottle service available at this event?

We like how you think! Yes, we do! But the availability is limited and you have to pre-book your table. Send us a line at

[email protected]

and we will send over your options

What is the drinking age in Iceland?

The drinking age in Iceland is 20 years old, but you can enter a bar when you turn 18 years old. So our NYE event is for 18-year-olds and older, those who have not turned 20 will get a non-alcoholic option!

What if I don't drink alcohol?

No worries! Send us a line and we will be sure to have yummy alcohol-free options available for you

What is this event cancelation policy?

If you sadly can't make our fun NYE event, first off we are so sorry to hear! Secondly, you are eligible for a full refund if you cancel with more than a 48-hour notice. For cancelations please contact us at

[email protected]

We understand that you are traveling and that it can be a hassle to travel with your fanciest attire, if you have it great! If not, no worries smart-casual is fine :). Maybe leave the crocs at home though...
Is your question not listed above?