Glacier Snowmobiling Tour
Tour highlights
Snowmobile Adventure

Specialised Super-Jeep pickup!

Þórisjökull

Experience the untouched glacial nature

Langjökull

Live tour guide
Tour Details
Availability:

Every day All Year Round!

Remember to bring:

Warm outdoor clothing. Good hiking shoes are also highly recommended. Warm socks & Packed lunch

Included:

You will be suited all necessary safety and snowmobile equipment. Snowmobile suit, gloves, balaclava and helmet for your ride.

How many tickets do I need?:

You will need as many tickets as there are participants
Tour description
If you like adventure, exploring and having fun then this is the tour for you. The tour starts right here in central Reykjavik where you can be picked up in a specialised Super-Jeep. The pickup locations are widespread around the central area so only a few minutes walk from most hotels in Reykjavik.

From there you start towards the glacier, around a 90 minute drive to the North-East. The drive is its own experience with the beautiful landscape surrounding you from the get go. You drive past mountains, lakes and even another glacier, Þórisjökull before finally reaching the second largest glacier in Iceland, Langjökull.

When you arrive at the base-camp you will get suited up for your exhilarating tour. All you need will be available at the base camp, all necessary safety and snowmobile equipment, including snowmobile suit, gloves, balaclava and helmet.

A guide will then show you the ropes, get you all set for the trip before safely mounting the snowmobiles before your one-hour excursion starts for real! It really is a once in a lifetime tour that no one should miss.
Read more about this tour
Þórður Arnar / Thor,
Owner / Co-founder
Snowmobiling across the glacier!
Are you looking for an adventure, something other than looking at the classic sights? Then this is a perfect tour. We're not making this complicated, not a bundle tour like some of the other snowmobiling tours we offer, but a pure SNOWMOBILE ADVENTURE!
You get picked up right from central Reykjavik, a few minute walk from most hotels in Reykjavik. The driver will take you in a Super-Jeep up to the Base Camp at Skjól where you can start your unforgettable experience.
168 reviews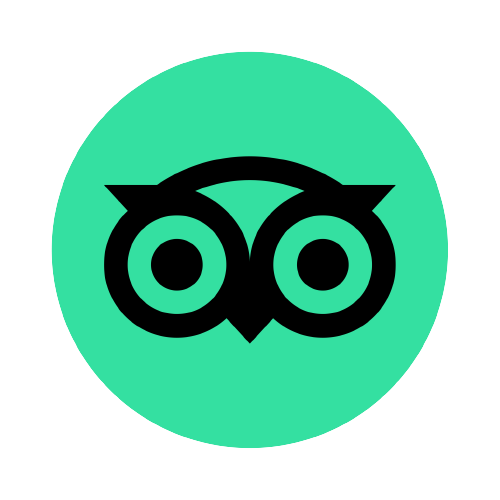 Experience of a lifetime
We treated ourselves to a private tour, and we were lucky to get perfect weather (between 2 storms). Had an amazing time with a great guide (Arne), went right across the glacier, in perfect sunshine, blue skies and no wind. Super friendly and helpful, with lots of information about Iceland, culture, lifestyle and weather ! Saw all the sights, with all the time that we wanted. Highly recommended, both the company and Arne as a guide ! And the cauliflower soup was delicious !
First class tour
Amazing experience from start to finish with our tour guide Arni. All equipment provided and clean - first class. Best day tour we have had in Iceland , would highly recommend. Tour guides also took great pictures for us and made the trip so much fun!
Out of this world
The snowmobile adventure on Langjokull Glacier was well worth the money. Our super jeep driver, Gunnar, was incredible, he made sure we got the trip we paid for despite the weather not being the best. He went out of his way to ensure we had a memorable experience he customized our itinerary on the fly to show the beauty of the country. We can not say enough good things about Gunnar he is a wealth of knowledge and has a passion for his job. We recommend bringing good rain gear and hiking boots. We had two days of rain but we were still able to enjoy ourselves due to the fact we had good clothing and footwear. The weather can not be controlled by your guide but in our case Gunnar made a point to give us the best trip despite the weather. We would take another adventure with Amazing tours and Gunnar in a heartbeat. Our adventure was a good value for the price. Trust me you will not be disappointed.
Frequently Asked Questions
Full Refund / Cancellation Policy

If anything changes regarding your trip then we have a very flexible policy. You have 3 options for your booking: - - - - - - - - - - - - - - - - - - - - - - - - - - - - - - - - - - - - - - - - - - - - - - - - - - - Option 1: You can move your booking (change dates or time). Option 2: You can put your booking on hold which never expires so you can book at a later date. Option 3: You get a full refund for your tours if cancelled more than 24 hours prior to departure. - - - - - - - - - - - - - - - - - - - - - - - - - - - - - - - - - - - - - - - - - - - - - - - - - - -

Is there an age limit for this tour?

Yes, there is, safety is always our number one priority and after looking closely into this the age limit was set to 8 years, of course in company with a guardian.

What do I need to bring with me for this tour?

First and foremost warm clothing. Upper body: Thermal shirt and a fleece or a thick sweater over. Lower body: Warm pants. If you get easily cold, also thermals. Shoes: It's best to wear boots as it's pretty cold on the glacier and they can get wet. NOTE: You need to bring a lunch or some snacks. Lunch is not included in the tour.

Will their be toilets on the snowmobile basecamp?

Yes, we have toilets at the base camp where the tour starts that you are more than welcome to use before and after. Unfortunately we cannot offer any bathroom breaks during the tour itself.

Is it possible to do a snowmobiling tour during summer in Iceland?

Yes! The tour operates all year round. The plus side to being a cold country is that our glaciers are here all year around and we can go snowmobiling in every season.

I've never rider a snowmobile before, can I still join the fun?

Of course! You do not need previous snowmobile driving experience. Your guide will provide easy to follow operating instructions. You just need a valid Driving License if you intend to drive - and you'll be all set for the fun!

I can't find my hotel on the pickup list?

No problem at all! Simply drop us a message through our website our directly at

[email protected]

- Our awesome office team will get back to you with the closest pick up spot to your hotel :)

Can I book a private tour?

Yes, it is of course possible to arrange a private tour! Private tours are very popular with larger groups of friends and families. Simply send us a quick email through our website or directly to

[email protected]

and let us know of you group size and which date you had in mind. Our super friendly office team will get back to you right away!
Is your question not listed above?