Best time to visit Iceland: Summer or Winter?
What is the best time to visit Iceland? Should I visit during summer or winter? When can I see the Northern Lights and how is the weather in Iceland?
Are you planning your Iceland holiday? Perfect! Then you're probably wondering if you should visit during summer or winter time, right? Here at Wake Up Reykjavik I get absolutely tons of questions about it, believe me!
Some of the most frequently asked questions are ,,When is the best time to visit Iceland?" ,,What is Iceland winter temperatures?", ,,What about Iceland summer temperatures?",,, Things to do in Iceland over winter?", ,, Iceland's winter daylight hours?" and so it goes on and on.
One of the unique things about Iceland is the extreme difference between the summer and the winter season. The difference appears to be a huge dilemma for those who want to visit Iceland. When we try to answer the question: 'When is the best time to visit?' we often rumble on long lists on which season is preferable, only to discover that one should actually try both seasons!
---
First things first, to make this post easier for you to navigate – These are the highlight content that I'll go on and tell you more about in this blog:
Summer:
Weather in Iceland during Summer
Long summer nights in Iceland
Easy to explore Iceland
Camping in Iceland
Summer festivals in Iceland
Winter:
Northern lights in Iceland
Long days of darkness
Winter festivals in Iceland
Winter activities in Iceland
Icelandic Christmas and New Year's eve
Summer vs. Winter

Iceland in the Summer time!
June – August
Weather in Iceland during summer:
Lets start with the obvious, the weather, with drier and sunnier days where you can actually go out without a coat (!!) and – if you're lucky, stroll around in a t-shirt if the temperature rises above whopping 14°degrees. That's pure sunshine in a pocket right there if you ask us!
Along with the nice weather comes lush green grass fields, powerful water streams from our waterfalls and the whole island turns into a color paradise- which is every photographer's dream
Long summer nights in Iceland:
You must have heard this one before. The sun doesn't set over high summer which is the highest level of awesomeness you can experience! You wake up better, eat better and psychologically stay in a better mood! And because it doesn't really set, you can hike a glacier, a mountain or even surf in the middle of the night! And oh also- you can party longer, obviously.
Camping in Iceland:
Nice chilled weather+long summer nights= time to camp your socks off! We love camping and the fact that you can basically do it wherever you want! There are empty grass pads everywhere, it's super safe and we have no dodgy animals around. Maaan do we LOVE camping. Make sure to get yourself a nice authentic hand-knitted wool sweater to fit in!
Summer festivals in Iceland:
If you're a little festival monkey like I am, then you will love Iceland in the summer. Secret Solstice, LungA and Eistnaflug only to name a few that you should visit! And again – a nice festival on a bright summer night is an experience you can't miss! We get really arty around these festivals so don't be shy to dress up the festival style on these venues!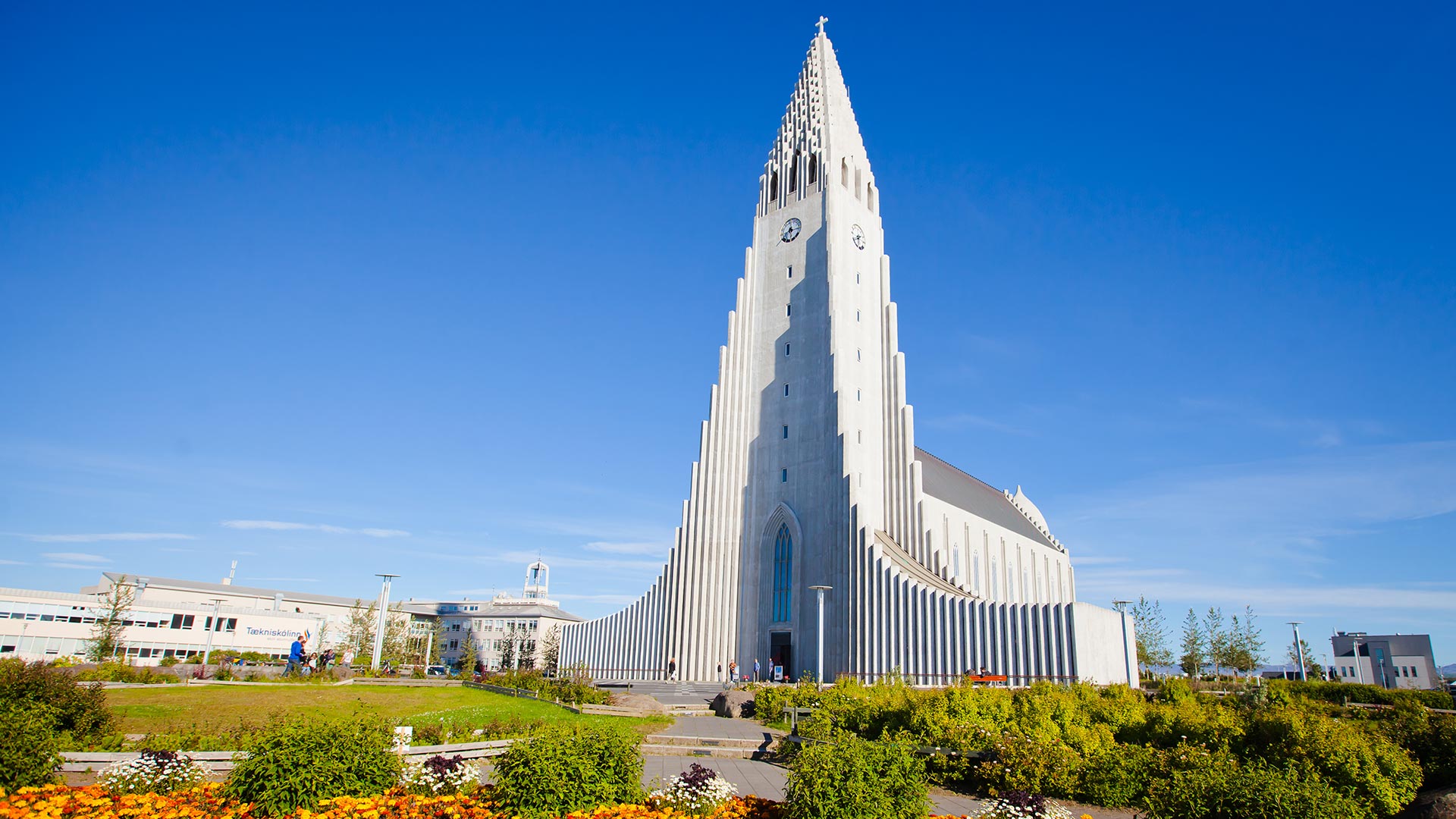 Iceland in the Winter time!
Late October – Mid April
Northern lights:
We don't need to explain this one any further. But because we are so fond of them, we are gonna do it anyway. You can't go through this life without witnessing this spectacular natural phenomenon, so if you ever consider coming to Iceland in the winter time,  make sure this will be the first, second and the last thing you witness while here. A tip for the ultimate 2 in 1 – 5-star experience: Book a spot in the Blue Lagoon when the northern light activity is high and enjoy!
Long days of darkness:
This can be a hard one to live with, but extraordinary to witness, when the sun only peeks above the horizon for 3-4 hours and then disappears again. It's so cool in so many ways but don't forget to take your vitamin D's!
Winter festivals in Iceland:
We hope you know the fact on how good we are when it comes to music. Iceland is really a festival orientated country! Like in the summer, we have cool festivals in the winter time that you shouldn't miss! Airwaves, Oktoberfest, and Sónar are our favorites! To make a long story short, we are very fond of music and super proud of our talented artists. That's why we host festivals all the time- to see our favorites! Tip: Make sure to secure your tickets in time as these festivals get booked very fast!
Winter activities in Iceland:
Time to play in the snow! Snowboarding, skiing, snowmobiling… and basically everything else you can do in the snow. In the winter we are blessed with mountains of pow which makes this place such a fun ground to play on. Go for a glacier hike, take a snowboarding lesson or just simply eat the snow (just make sure it's not yellow.)
And here is also another wild suggestion:  Go on a wild nature snow mission under a full moon. The light makes all the snow look like glitter!!! A fun activity to do especially with children.
Icelandic Christmas and New Years eve: 
Reykjavik (and the rest of the country) gets so beautiful within all of the Christmas lights! We are really into Christmas so every town truly goes absolutely crazy with decorations and stuff. And New Year's Eve is really something. This is the time of year the ban on fireworks gets lifted and Icelanders explode approx. 500 tons of fireworks every year. Also, the epic new year's party scene is really something to keep an open mind too!
Summer vs Winter:
So lets sum it up. I think we can agree that Iceland is absolutely glorious both over summer and winter, so it's really hard to choose between those two seasons, right? Both of them are super unique and have their pros and cons. If you come over our winter months then you usually come into a total winter wonderland. A lot of snow, you can go skiing and you are in a chance to spot our amazing northern lights!! If come over summer, you get warmer weather, longer days, a lot of outdoor activity and if you're lucky you might be able to wear your T-shirt outside, ha! So… In your opinion, what is the best time to visit Iceland?
Comments